2nd Consortium Meeting on 19-21 September 2023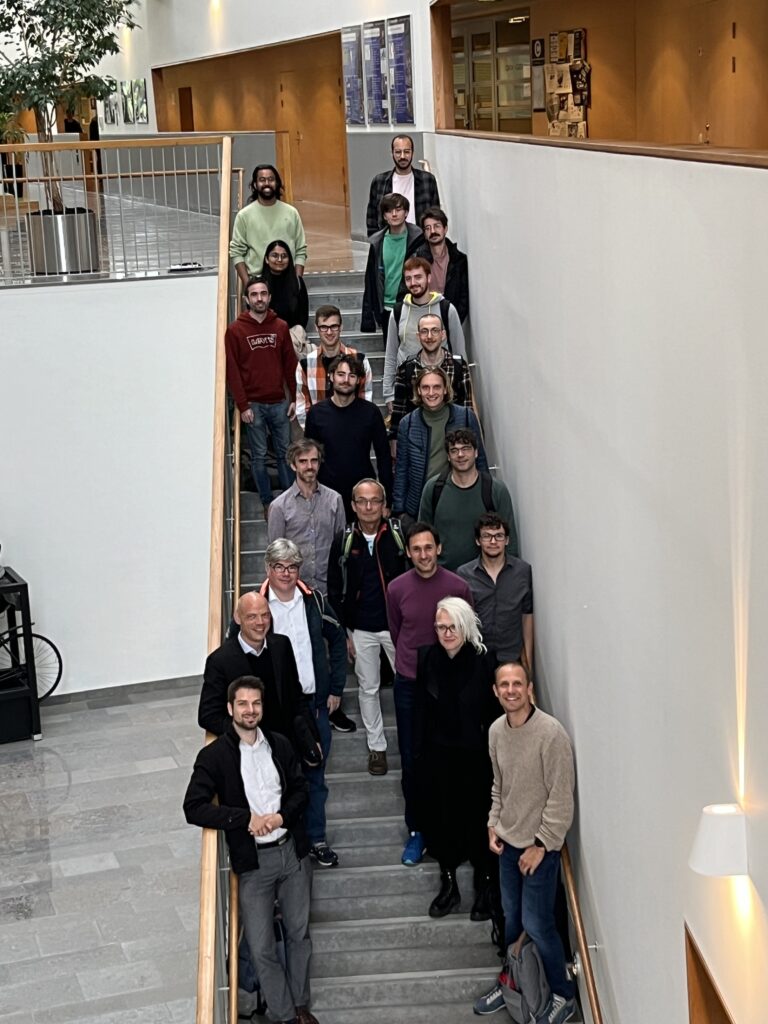 The 2nd SuperMeQ consortium meeting took place 19-21 September 2023 at Chalmers University of Technology, Gothenburg, Sweden.
We had three very inspiring days of scientific discussions and knowledge exchange between the SuperMeQ members. We complemented our internal program with presentations from the Chalmers researchers Giovanna Tancredi and Giulia Ferrini who informed us about activities in the field of Quantum Computing, WACQT and OpenSuperQ+. Furthermore, we invited Maria Saline, who is the leader of GENIE at Chalmers, to present the activities of Chalmers in the important topic of EDI. Our members of the External Advisory Board (Archana Kamal, John Davis) and our Associated Academic Partner (Mathieu Juan) joined presentations remotely and gave us very positive feedback about our research activities.
We already look very much forward to the next annual meeting that is going to take place 27-29 November 2024 in Vienna.
Open House day for Physics at OEAW on 23 February 2023
400 students visited the Institute for Quantum Optics and Quantum Information of the Austrian Academy of Sciences and could see – among other things – the superconducting magnetic levitation train in action, presented as part of the work in the SuperMeQ project.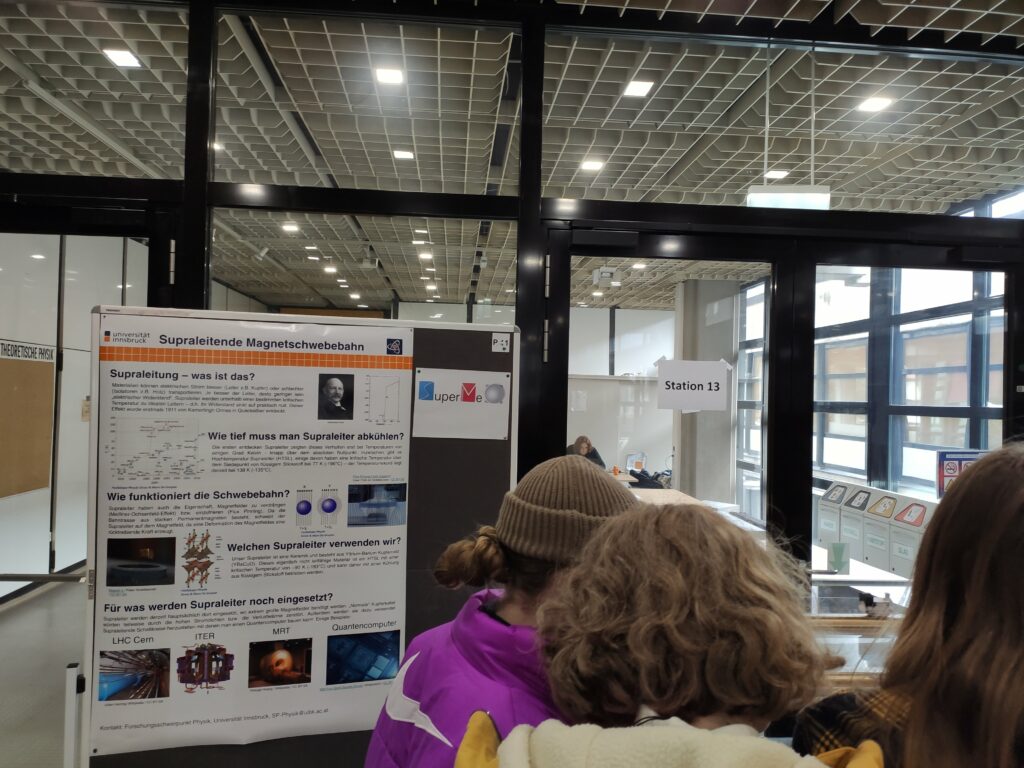 Project kick-off meeting 10 and 11 November 2022
SuperMeQs kick-off meeting has taken place at UAB campus in Barcelona, hosted by Carles from SuperMeQ's UAB node. We had two days full of presentations, discussions and getting together. This was a great way to kick start the project!